Doctors & Staff
Meet the experienced and friendly doctors and staff who make Modern Eyes Optometry the leading provider of vision care products and services in Virginia Beach.
We are excited to be a part of the Hampton Roads community. At Modern Eyes Optometry we are committed to offering state of the art eye care without compromising old fashion caring. That means a smiling, helpful staff, a thorough explanation of procedures, and taking the time to answer all your eye care questions.
Quality eye care is more than high tech equipment, modern facilities, and the latest eye fashions. Above all, it's about people. We make sure that you not only receive the best care your eyes deserve, but also the personal attention most companies have forgotten about.
---
Rahim Kanji, O.D.
Dr. Kanji completed his Bachelor of Science Honors Specialist degree in
Biochemistry and Mathematics in 1998, followed by a Bachelor of Education Degree in 1999, both in his hometown at The University of Toronto. He accepted a position as a T.A. for Organic Chemistry and also taught Calculus, Chemistry, and Physical Education for two years. He then moved to South Florida to complete his training at Nova Southeastern University and obtained his Doctor of Optometry Degree in 2004.
After graduation, Dr. Kanji spent several months doing volunteer work in
the Philippines, Malaysia, Singapore, Thailand, Indonesia, Pakistan, and
China. Upon returning to the United States, he relocated in the Hampton
Roads area and opened an optometry clinic in Chesapeake. Within a few
months, he expanded into several clinics to serve Portsmouth and Virginia
Beach.
Opening a full-scope optometry practice was a project Dr. Kanji had been
nurturing for some time. In 2007, along with Dr.Pham they launched Modern Eyes Optometry at Sentara Princess Anne Health Campus in Virginia Beach.
Dr. Kanji is a member of the American Optometric Association, the Virginia Optometric Association and the Tidewater Optometric Society. In his spare time, he is an active soccer player in the Virginia Beach OTSL, traveling internationally, and spending time with his family.
---
Kim-Chi Pham, O.D.
Dr. Pham graduated from the University of Montreal's School of Optometry, Montreal, Canada, in 2000. She was in private practice in Montreal, Canada, for two and a half years prior to moving to Florida where she completed a Primary Care Residency program at Nova Southeastern University College of Optometry, Fort Lauderdale, Florida, in 2003.
Dr. Pham was appointed as an Instructor of Optometry in 2003 and went on to become an Assistant Professor at Nova Southeastern University College of Optometry. She guest-lectured for the Physician's Assistant program as well as for various Optometric Continuing Education events. In 2006, she was chosen by the students as the Clinical Preceptor of the Year .
She relocated to Virginia Beach in 2006 to help launch Modern Eyes
Optometry in 2007 with Dr.Kanji. Dr.Pham is currently a member of the
American Optometric Association, the Virginia Optometric Association and
the Tidewater Optometric Society.
As a native Montrealer, Dr. Pham is fluent in French. In her spare time,
she enjoys yoga, traveling and spending time with her family.
---
Neal Pithwa, O.D.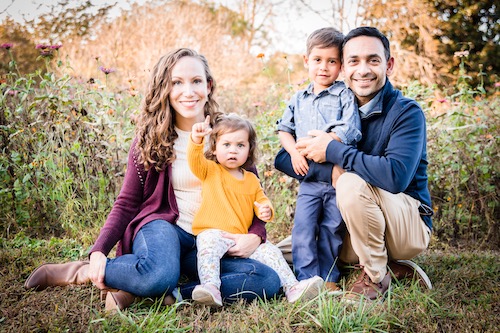 Dr. Pithwa was born in England and moved to the US in 1991. He graduated from Mercer University in Macon Georgia and later went on to graduate from Nova Southeastern College of Optometry, Fort Lauderdale FL in 2004. During his academic career he has held many leadership roles including Chief Justice of the honor council at Mercer, and class president at Nova.
Dr. Pithwa moved to Virginia Beach in 2014 after practicing in Knoxville TN for 9 years. During his time in Knoxville, he owned a private vision source practice and was President of the local society of Optometric Physicians. He has always been a member of the American Optometric Association and the local Optometric society. He is a passionate Liverpool FC supporter and would like to play more golf and billiards. He lives in Virginia Beach with his wife Aubrey, two children, and their dog Mira.
---